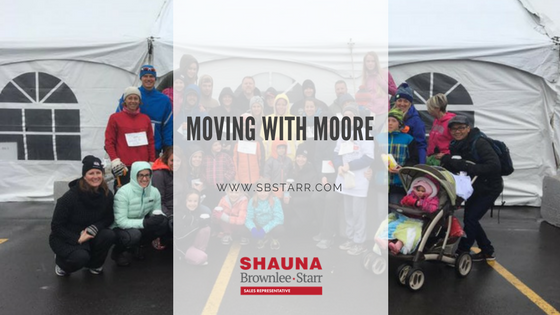 My good friend Keith Moore suffers from MS. It is a life-changing disease and when we found out we were heartbroken for him and his young family. 
Keith is an inspiration and has such a positive attitude towards life. Although he has good and bad days, he focuses on the good and makes you realize when you have a bad day, it's not so bad!  I am so proud to call this great man, my friend.
One thing he said to me that I will never forget is: "everyone has something and this is my something".  He continues to work as an amazing Chiropractor and support his family while living with MS.  He doesn't let this disease stop him from the good things in life and has a passion to help others.
Last year our team was top fundraiser because of Keith passion and drive, this year we would love to be top again!  We walk every year and we are walking again this year!
Support our team, MOVING WITH MOORE team and we can help beat this together. Any donation is greatly appreciated. 
---